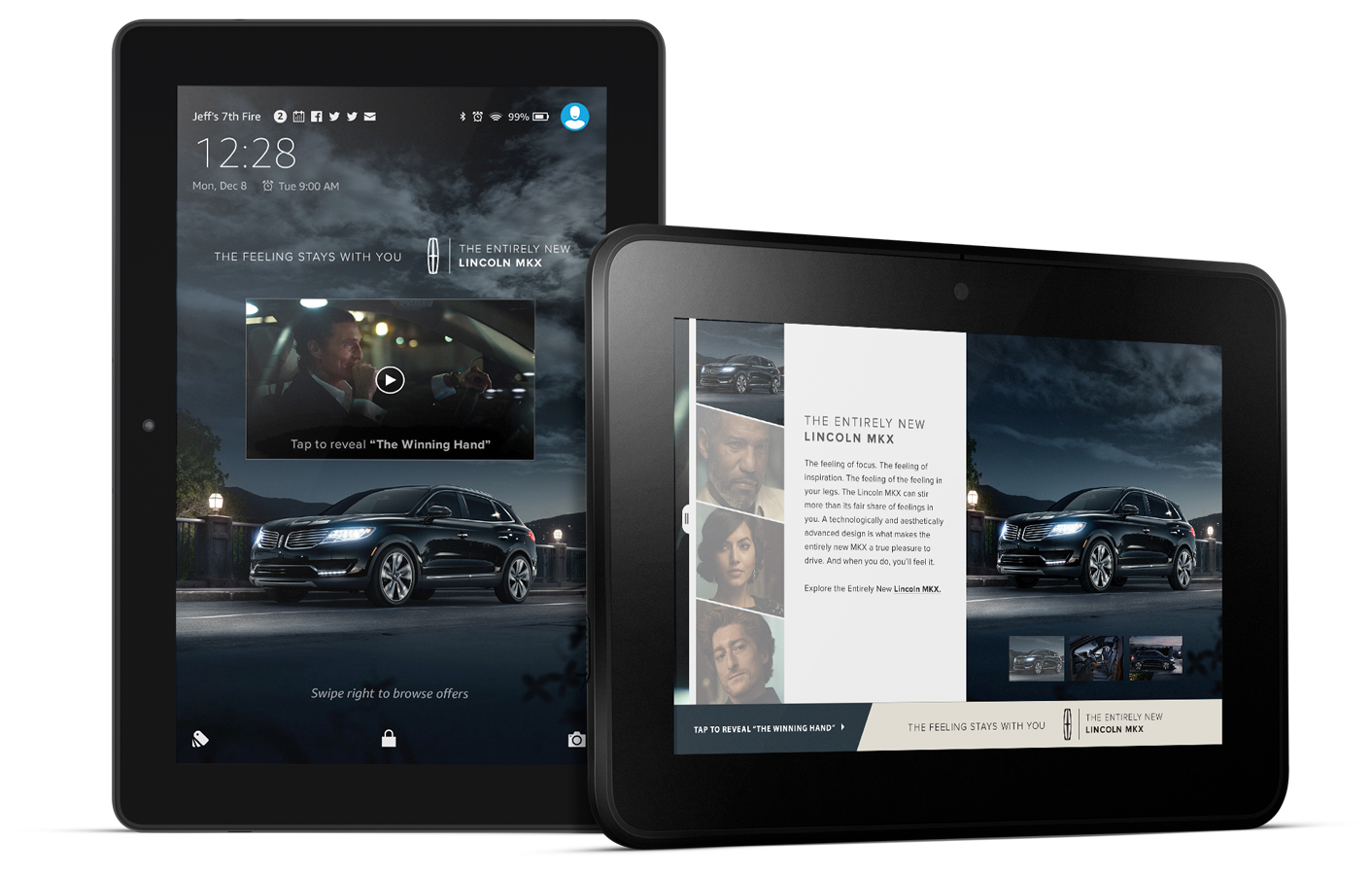 This campaign for the Lincoln MKX features an animated video clip that appears on the Fire Tablet wake screen, encouraging users to reveal "The Winning Hand." This leads to a customized landing page experience, built natively for tablets, where each of the vehicle's key features is personified by characters that represent different aspects of refinement and style.
An accompanying expandable ad was featured on the Amazon homepage that led directly to the advertiser's website.
A video capture of the full Fire Tablet experience can be seen below.